21 Sep

Anna Rose's New Album OUT NOW!

Throughout this year, wildly prolific singer, songwriter, and performer Anna Rose has been teasing fans by releasing one single at a time from her highly anticipated new album, Last Girl Of The Rodeo.

Now, however, fans are finally able to enjoy the total package.

Last Girl Of The Rodeo – Rose's most incisive and personal album yet – officially drops on August 25.

"I am standing in the blast zone," Rose says of the album. "There is nothing else here. It's just me."

Last Girl Of The Rodeo finds Rose venturing into new territory, both vocally and instrumentally. Lyrically, the album threads one nuanced conceptual narrative through its diverse sonic spectrum. Rose penned most of the tracks herself, overtaken by an urgent need to tell the story.

"I started examining the idea of integrity—living with integrity and working with integrity," she shares. Finding where thoughts and words meet actions. I stripped back the layers of my ego which led me to a place where I could make a really truthful record, away from the paradigms that I'd been steered toward in the past. This is the record you make when you have nothing left to lose."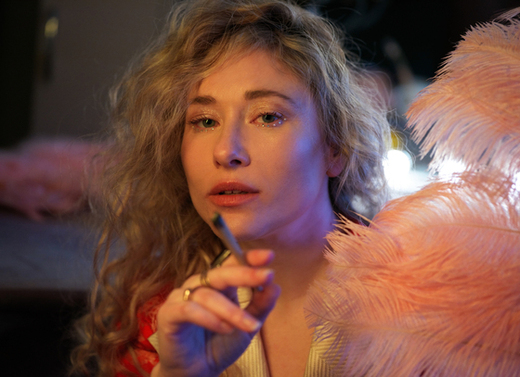 Last Girl Of The Rodeo features the previously released singles "Already Gone," an alt-rock and country-folk hybrid that ends with a classic-rock bang; "Pray To The Trees," a moody and contemporary call to action, "Alameda," a boldly unfiltered ballad that binds the styles of Fleetwood Mac and Sheryl Crow, "Whatever Gets You Through The Night," an exquisite tale of heartbreak; and "Back On My Bullshit," which marked the beginning of Rose's journey with this album and served as her own personal wake-up call.
Ultimately, Last Girl Of The Rodeo, is Rose's attempt to realize her own hopes and offer the most truthful version of herself. The album's focus track and final single, "Last Girl Of The Rodeo," is uplifting and empowering despite the gravity of the subject matter. It expands from intimate to universal and acts as an exclamation point to the album.
"I have so much discomfort with where music is now, in terms of the art that you make often being predicated on your appearance," acknowledges Rose. "I put myself through the wringer of trying to be the best commercial artist that I could be. In doing that, I removed a piece of myself that was probably the most important. I think that's why this record feels so good to me. It just feels like the truth. I feel like I needed to give myself permission to do that."
Raised in New York, and now based in Nashville, Rose is the daughter of legendary composer, Alan Menken. She has a distinct ability to transform cross-genre influences into concise contemporary tracks that showcase her refreshing vulnerability. Rose has been featured in American Songwriter, Billboard, Cool Hunting, Earmilk, Flaunt, Guitar World, Interview, Music Connection, Nylon, Paste, People Magazine, Relix Magazine, and many more.