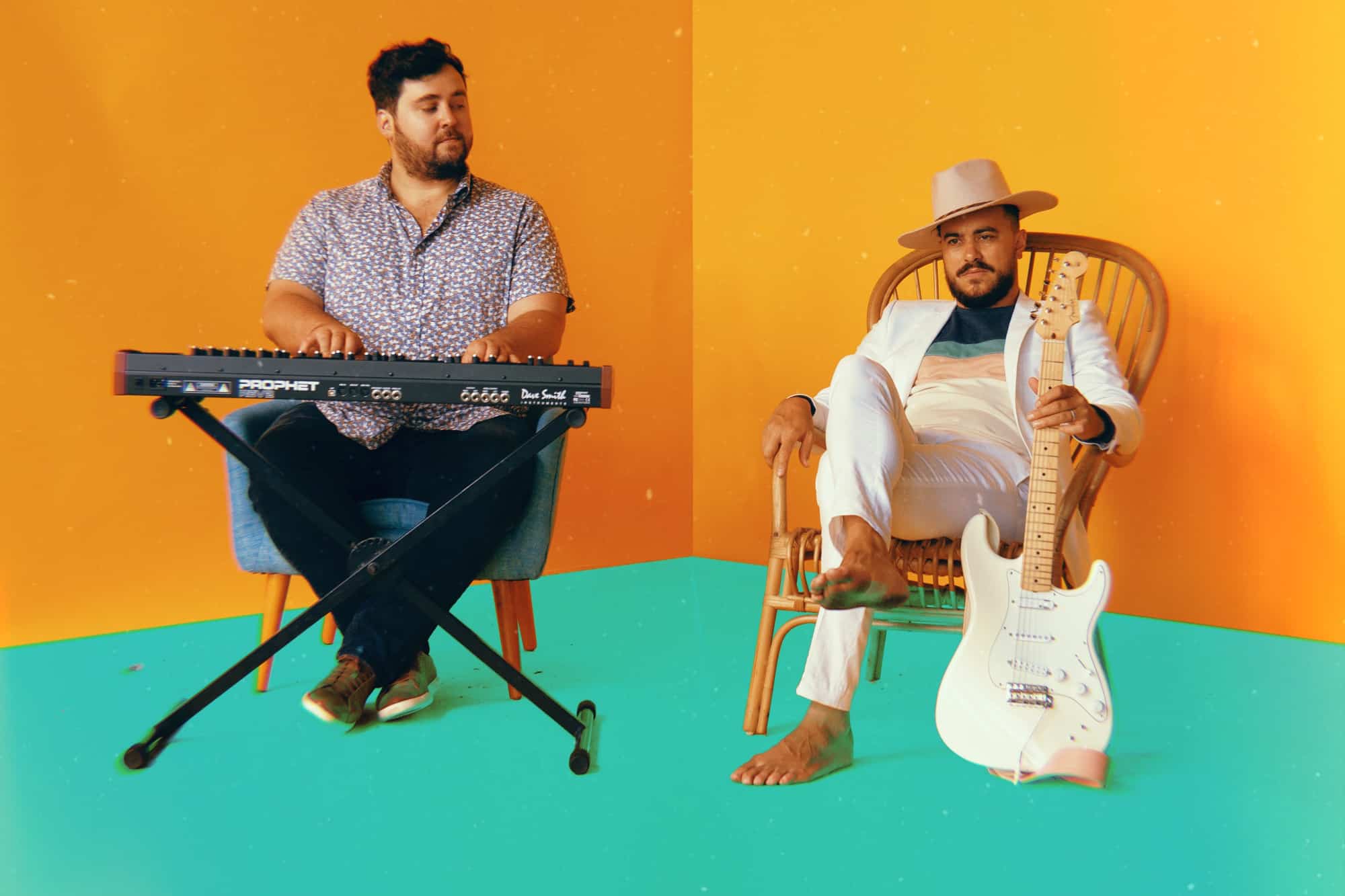 02 Dec

COLOR FIELDS DROPS DELIGHTFUL NEW SINGLE

Indie Pop duo, COLOR FIELDS, who recently swung into our musical consciousness with their debut EP, Pendulum, are back with a brand new single, "Only Love."

Officially out on Friday, December 3, "Only Love" displays the band's signature blend of indie, rock, soul, and EDM. 

Comprised of virtuosic musicians John Torres (guitar, bass, vocals, production) and Scott Packham (keyboards, synthesizers, programming, production), COLOR FIELDS plans to release at least five new singles in 2022. 

"Only Love" began with a phone call," shares Torres. 

"My sister-in-law called me while I was in the studio with a guitar in my hand. As the conversation went on, I started noodling on this guitar riff. After we hung up, I dropped what I was doing and turned my attention to what would eventually become the song."

"Only Love" finds Torres reminiscing on past failed relationships while proclaiming a new understanding of the power of love. In the song, Torres also addresses his struggles with anxiety and depression. 

"John and I collaborate differently on every song," explains Packham. 

"We've written some great songs where we start things off in the room together, but we've also had success where one of us will bring an idea to the other. This time, John brought a really cool piece of a tune and we collaborated from there. We send each other little snippets of things pretty often, but this one stuck out from the first listen."

While Torres and Packham are both from Bridgeport, Connecticut, they come from vastly different musical backgrounds. Packham began playing piano at just two years old, thanks to his father – a musician and music store owner. By middle school, Packham was teaching other kids to play the piano. He then went to the Hartt School of Music to study Jazz Piano Performance.

COLOR FIELDS released their debut EP late last year, pairing up with up with Grammy-winning producer Jerry "Wonda" Duplessis (The Fugees, Miguel, Carlos Santana, Shakira) for four songs, and Grammy winner and Indie Rock production legend Peter Katis (Interpol, The National, Death Cab for Cutie) for two songs. Packham produced a final song to round out the EP. 

To date, COLOR FIELDS has received acclaim from a variety of outlets, including American Songwriter, Music Connection, and Wolf in a Suit.  

The duo is set to perform in their hometown on January 14th, 2022 at Park City Music Hall.